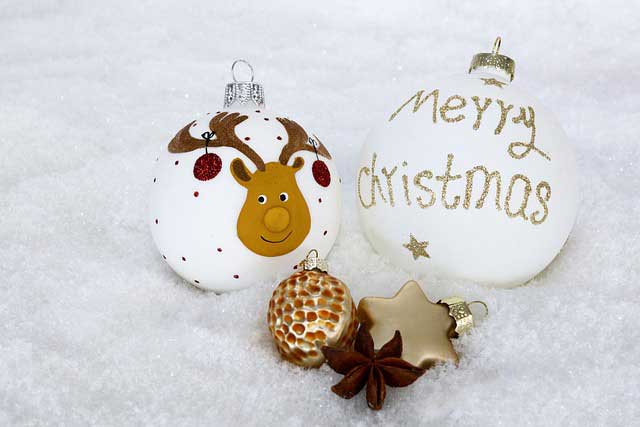 This article may contain affiliate links which means we might earn a small commission if you decide to make a purchase through them (at no extra cost to you). Thank you for your support!
The holiday season is a magical time when twinkling lights decorate every street corner, carols fill the air, and the spirit of Christmas abounds! But what truly captures the essence of this joyful season? Fonts! That's right, the right typography can make your Christmas and holiday designs truly come alive.
In this article, we'll dive into the festive world of Google Christmas Fonts, where we'll look at a gorgeous collection of the very best Christmas fonts that you can find in the Google Font library. Whether you're a designer, a business owner, or simply someone looking to add a dash of festive magic to your projects, you've come to the right place! And keep in mind that you can use these fonts in Google Docs as well so if you are a Google Docs enthusiast, this is the article for you!
But why are Christmas fonts so important, and why should you use them? Well, imagine a beautifully wrapped present without a bow on top, or a Christmas tree without ornaments. It just wouldn't be the same! Likewise, Christmas fonts add something special to any design and they have the power to evoke warm memories and create a sense of anticipation and excitement.
What Makes A Font, A Christmas Font?
Google Christmas Fonts come in a variety of styles, ranging from elegant and ornate cursive Christmas font to whimsical and playful festive letterforms. Each font tells a story, capturing the joy, warmth, and merriment that the holiday season brings. They have a way of infusing normal everyday text with a festive touch that instantly transports your readers to a winter wonderland filled with holiday cheer!
Let's take a quick look at why using Christmas fonts is so important and how they can enhance the festive spirit on your website and in your designs.
Why Should You Use Christmas Fonts?
Design is all about creating an experience, and what better way to evoke the magic of Christmas and the holiday season than through fonts? Using Google Christmas fonts infuse your designs with a sense of joy, warmth, and nostalgia, instantly transporting your readers into a world of twinkling lights, crackling fireplaces, and snow-covered landscapes.
Imagine a holiday greeting card without a touch of festive typography. It's like receiving a gift with plain brown wrapping paper—it lacks that extra special something! Christmas fonts set the tone and instantly convey the holiday spirit, making your designs memorable and inviting.
From Christmas party invitations to seasonal social media graphics, incorporating these fonts into your Christmas designs adds a delightful layer of holiday excitement and enchantment. Christmas fonts create an emotional connection with your audience, stirring up feelings of nostalgia, anticipation, and joy!
And now, without further ado…
The Best Google Christmas Fonts Collection
'Tis the season to get creative! And Google Fonts has got you covered! Offering an amazing collection of fonts, there are a number of Google fonts that you can use if you are looking for a way to inject some holiday spirit into your designs. And the best part is that these fonts are free and easy to use making them the perfect choice for designers, business owners, and holiday enthusiasts alike!
Related: 25 Cursive Google Fonts: Discover the Beauty of Cursive Handwriting Fonts
If you are new to Google Fonts, then check out our detailed Google Fonts Guide!
It includes everything you need to know about what Google Fonts are, whether they are free to use, and how to download them.
Festive
Festive is a playful and decorative cursive Google Christmas font that captures the spirit of celebration with its whimsical letterforms and charming embellishments. It's perfect for adding a touch of joy and merriment to your holiday designs.

Mountains Of Christmas
Mountains Of Christmas is a warm and inviting Christmas font inspired by vintage holiday cards. Its friendly letterforms bring a cozy and nostalgic vibe to your designs.

Snowburst One
Snowburst One is a playful Google font that is an interesting alternative to many other Christmas fonts. I don't know about you but for some reason, it reminds me of Christmas trees!

Cinzel Decorative
Cinzel Decorative is more of a traditional Christmas font that oozes grandeur and sophistication. With its stylish serifs and intricate details, it's perfect for creating elegant and eye-catching headings in your holiday designs.

Twinkle Star
Twinkle Star is a fun font that has a playful style making it ideal for adding a touch of magic and enchantment to your designs!

Puppies Play
Puppies Play is another fun and playful cursive Christmas Google font that captures the energy and joy of adorable puppies frolicking around. It brings a lighthearted and cheerful vibe to your typography, making it perfect for festive and casual designs.

Are You Serious
Are You Serious is a bold and quirky font that adds a unique touch to your designs. Its uneven letters and playful style make it ideal for creating attention-grabbing headlines and playful messages.

Ruge Boogie
Ruge Boogie is a lively and expressive Google font with a hand-drawn feel. Its playful curves and bouncy letterforms bring a sense of spontaneity and fun to your designs, perfect for capturing the festive spirit.

Clicker Script
Clicker Script is more of a graceful and flowing cursive Google Christmas font that emulates handwritten calligraphy. It has elegant strokes and dynamic letter connections, that add a touch of sophistication and charm to your holiday designs.

Laki Reddy
Laki Reddy is a decorative font with a festive flair. Its bold letters create a captivating visual impact, making it a great choice for holiday-themed headlines and special occasions.

Ole
Ole is a fun and friendly cursive font that brings a sense of joy and spontaneity with it! What's not to love about its unique and playful letterforms?

Pinyon Script
Pinyon Script is an elegant and romantic cursive Google Christmas font that emulates the flowing strokes of classic script handwriting that is perfect for the holidays. Its graceful curves make it perfect for adding a touch of sophistication and beauty to your holiday designs.

Frijole
Frijole is a bold font with a playful style. Its chunky letterforms and uneven strokes create a fun and eye-catching effect, making it ideal for festive and informal designs.
Looking for more chunky Google Fonts? Click here!
Updock
Updock is another cursive Google font that has more of a traditional Christmas feel to it. Its beautiful flowing letterforms are classic and clean and it brings a sense of nostalgia with it.

Codystar
Codystar is a retro-inspired font with a playful and vintage feel. Its rounded letterforms and interesting design are eye-catching and it is a great choice for someone who is looking for something a little different for their holiday designs.

Berkshire Swash
Berkshire Swash is an elegant and sophisticated font with stylish swashes and flourishes. Its graceful letterforms and vintage-inspired design add a touch of class and refinement to your holiday typography. Perfect for creating exquisite invitations, elegant headlines, or adding a touch of old-world charm to your designs.

Bebas Neue
Bebas Neue is a bold and impactful font with a strong, geometric design. Its uppercase letterforms exude a sense of power and modernity, making it a popular choice for creating eye-catching headlines and statements in your holiday designs.

Pacifico
Pacifico is a casual and friendly cursive Google Font with a hand-drawn style that embodies a laid-back, beachy vibe. Its fluid letterforms and unique character spacing make it a charming choice for adding a touch of relaxation and warmth to your holiday designs.

Henny Penny
Henny Penny is a playful and expressive Google font with a unique feel. Its uneven strokes and whimsical letterforms bring a sense of joy and creativity to your designs, making it ideal for crafting cheerful holiday messages and playful headlines.

Lobster
Lobster is a bold and distinctive cursive font with a retro-inspired design. Its curved and exaggerated letterforms create a sense of energy and personality, making it a popular choice for adding a touch of vintage flair and excitement to your holiday typography.

Cherry Bomb One
Cherry Bomb One is a lively and eye-catching font with a playful and explosive style. Its bold letterforms and decorative elements add a burst of energy and fun to your designs, making it perfect for creating attention-grabbing headlines and festive graphics.

Butterfly Kids
Butterfly Kids is a whimsical Google font that captures the innocence and playfulness of childhood. It has a light-hearted style and is perfect for adding a unique style to holiday invitations and greeting cards.

Rye
Rye is another unique holiday Google font that can be used to create eye-catching Christmas designs! Inspired by old Christmas greeting cards, it is a great choice if you are looking for a bold and dynamic Christmas font that truly makes a statement!
UnifrakturCook
UnifrakturCook is a festive holiday Google font that brings a touch of old-fashioned charm to your Christmas designs. With its Gothic charm and intricate letters, it has a vintage appeal that adds a warm and nostalgic feel to your designs, perfect for holiday greetings, invitations, and festive-themed projects.
UnifrakturMaguntia
UnifrakturMaguntia is a Christmas-inspired Google font that captures the spirit of the season with its decorative and elaborate letters. Just like UnifrakturCook, its unique style and historical flair make it an ideal choice for adding a touch of festive elegance to your holiday cards, gift tags, and seasonal designs.

Looking for more font styles?
English, Blackletter & Gothic Google Fonts
Retro Google Fonts
Fat Face Fonts
Thin Google Fonts
Conclusion
There you have it! A collection of some of the best holiday Google Fonts that you can use to create the most festive and inspiring designs! By including Google Christmas Fonts into your designs over the holidays you infuse them with a sense of joy, charm, nostalgia, and a festive spirit! And who doesn't love that!
And don't forget to check out our Halloween Google Fonts collection for Halloween-inspired fonts!