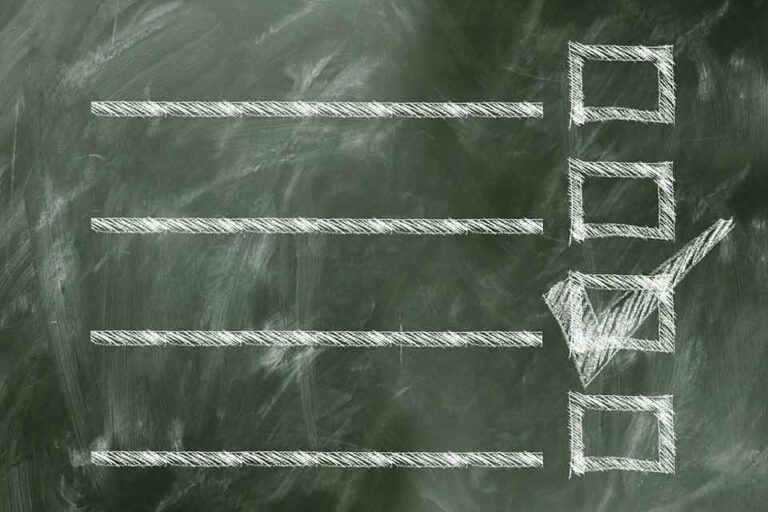 This article may contain affiliate links which means we might earn a small commission if you decide to make a purchase through them (at no extra cost to you). Thank you for your support!
This Article Is Part Of Our "Build Your Own Website" Series.
If You Would Like To Learn How To Build Your Website From Scratch Then Check Out This Link.
Before building your website, you need website hosting. Unfortunately, not all hosting providers are created equal so it is important to know what to look for in a web hosting service before signing up. This is especially true if you are going to be signing up with a web host for a multi-year contract.
Before we start you might want to check out our article on the different types of hosting options that are available. However, if you are just starting out, a shared hosting package is an excellent option for you!
And now, back to what to look for in a web host! Let's begin…
1. Support
From experience, I would say that one of the most important things to look out for when choosing a web host is the support that they provide.
If you wake up one morning and your website is down, how easy will it be to get in touch with your web host? Being able to easily contact your host is incredibly important because for each minute your website is down you could be losing potential clients and/or money.
Make sure you choose a web host that has:
24/7/365 Technical Support
Live Chat
Contact Phone Numbers
Email Support
Ticketing System
I currently host my sites with HostArmada and they have an excellent support system! You can literally speak to someone in less than a minute. It really doesn't get much better than that!
You will come across web hosts who seem to have great pricing, but remember, if you can't easily reach them when you need help, they will cost you money and a lot of stress and frustration in the long run!
Also, don't forget to check out the web hosts' social media profiles. Are they up-to-date and active? Do they respond to customer queries? What do their customer reviews look like?
Track Your Progress!
FREE CHECKLIST
Sign up for our newsletter and get our free website-building checklist! Easily keep track of your progress and make sure you've covered all the important steps as you build your own website.



TIP! Before signing up with a web host, take the time to contact them and ask questions about their services. You might already have the answers, but it is worth getting in touch with them anyway so you can see firsthand what their response times are like and how helpful and friendly their support teams are.
2. Pricing
In most cases, web hosting providers will offer you a reduced monthly hosting price when you sign up for their web hosting packages.
The cheaper signup price is usually given on the condition that you buy an extended period hosting package which you will need to pay for upfront.
This means that even though your monthly fee is low, you would need to pay for two or three years of hosting upfront.
This is great when you are starting out because you can lock in a super low monthly hosting price for a few years (keep in mind that your domain name is usually only free for the first year).
However, you need to be aware that after the initial hosting period is over, the hosting price will most likely increase by at least 1 to 3 times the initial signup rate.
Unfortunately, this is standard for most web hosting providers so you won't be able to avoid it unless you move to a new web host every two to three years.
When researching web hosts, you will see that most hosting providers will give their initial signup starting price per month along with their regular pricing so that you can see exactly what you will pay when you renew your contract.
Free Hosting
Beware of free hosting providers!
Free web hosting will always come with a catch and that catch will usually come at the expense of your client's user experience.
Most free hosting providers will place ads on your website and you will have little to no control over what your website visitors and clients see. It just isn't worth it!
3. Refund Policy
It is really important that the web host you are looking at offers a money-back guarantee, especially if you are going to be investing in hosting for a number of years.
Don't consider any hosting provider that doesn't offer you at least a 30-day refund policy or money-back guarantee.
And don't worry, if you need to move your website to another host, most hosting providers will happily help you transfer your website to them for free.
4. Uptime
In 2013, the Amazon website went down for 30 minutes. Thirty minutes might not seem like a long time but they ended up losing $66,240 per minute! That's almost $2 million! Yikes!
Now, while you might not be Amazon, it is still incredibly important that you choose a host with a good uptime guarantee. Most reputable hosts will guarantee at least a 99.9% uptime and you shouldn't consider any hosting provider that promises anything below 99%.
5. Upgrading / Downgrading
When you are building your small business website for the first time, shared web hosting is a great option because it is affordable and offers everything you could need for your website.
However, as your small business grows you will most likely want to add more and more information to your site. You will also be getting a lot more visitors and your web hosting might not be able to keep up with the growth. In this case, you will need to upgrade your hosting package.
It is therefore important to make sure that you choose a host that will allow you to upgrade or downgrade as your needs change.
6. Free Domain Name
Most web hosting companies will give you a free domain name, for the first year, when you sign up for one of their hosting packages. This is great, especially if you are on a tight budget and just starting out.
Be sure to check what your host's normal yearly fee is for domain name renewals so you know what to expect in year two when you get billed for your domain name. Usually, pricing will range from about $9 – $15 per year for a .com domain.
Another thing to check is whether your host offers free sub-domains on your hosting package because you might want to divide our website up into different sections depending on your business needs. By using sub-domains you can easily do this without paying for more domain names.
For example, if your URL is "www.mywebsite.com" you could have your shop on a subdomain called "shop.mywebsite.com" or your blog on a subdomain called "blog.mywebsite.com".
7. Free SSL
SSL or Secure Sockets Layer is a technology that is used to keep sensitive information on the web private and secure – it safeguards any information that is being sent between two systems and stops hackers from being able to read or modify that information.
SSL is incredibly important for all websites but even more so if you are wanting to build something like an eCommerce store on your website.
When you have SSL enabled on your web hosting, you will see that the URL changes from:
http://www.yourwebsite.com
to
https://www.yourwebsite.com
Note the "s" after the "http" part of the URL.
For example, for Notebook and Penguin, our URL looks like this:
Take note of the little padlock showing that the website has SSL and is safe and secure. You will also see that the URL has the extra "s" after "http" as mentioned above. This also confirms that the website is secure.
What does a non-SSL secure website look like?
Unfortunately, a website that doesn't have SSL is not very pretty! Often visitors will be met with the following screen if they want to visit a site that doesn't have SSL enabled.
I'm sure you will agree that no small business owner wants their clients to see this!
Sometimes the website might be displayed without the ugly (and scary) error message.
This is the University of Washington website. They do not have SSL activated on their site (note that their URL does not contain the "s" after "http"). Even though you don't get the "Your Connection Is Not Secure" error message page, the URL is still listed as Not Secure.
8. Email Accounts
When you choose a web host, be sure to check how many free email addresses you get with your hosting package. You might feel that one email account is okay but, as your business grows, you might want to add additional email addresses as your needs change.
For example, you might want your sales team to have a "sales@yourwebsite.com" email address and your customer support team to have "support@yourwebsite.com".
A good host should allow you to add the email addresses you need at no cost. They should also allow you to easily set up autoresponders so that your clients will receive automated responses to their emails if you or your team aren't available to respond right away.
9. Backups
Does your web host provider offer free backups?
Of course, it is important for you to back up your own website, but wouldn't it be great to know that your web host has backups if something goes wrong?
You should also check how easy it is for you to back up and restore your site yourself if you need to.
10. Security
Does your host provide free malware scans, malware removal, and firewalls, as well as other security features? You really don't want to worry about the security of your website – let your host do it for you!
Security is especially important if you want an eCommerce store on your site where you'll be processing customer payments or personal customer details and information.
11. Storage
Over time, your website will grow so you need to make sure that you have enough storage space for all your files, images, videos, etc. This is especially true if you want an image-heavy website such as an eCommerce store.
Look for a web host that gives at least 10GB SSD storage and up.
What Is SSD Storage?
SSD is short for "Solid-State Drive" (disk drives are where all your data is stored).
SSD drives are a hang of a lot faster than normal HDD (hard disk drives). To give you an example of the difference in speed, an HDD storage drive is able to read data at about 130MBps while a standard SSD drive can read at over 500MBps. This means that your clients are able to access the information on your website at almost four times faster than normal drives.
An added bonus is that SSD drives are also eco-friendly because they use less power than HDD drives. So if you care about the planet and want to cut down the carbon footprint of your small business then SSD storage is the way to go!
12. Speed
Over the last couple of years, Google has become more and more concerned about the speed of websites and will take the loading speed of a website into consideration when it comes to search results.
But it isn't only google that is concerned about speed. These days most website users expect a website to load within 2 – 3 seconds and many will get irritated and leave if a website is slow or doesn't load a page quickly enough.
13. cPanel
cPanel is a very easy-to-use control panel or web host management interface that allows you to quickly and easily access and control everything within your hosting account including domains, email, backups, software, etc.
Using cPanel you will be able to:
Create and manage your email accounts.
Take backups of your website and restore them if necessary.
Quickly and easily install software such as WordPress.
Manage your domains.
Access website visitor statistics.
One of the many benefits of cPanel is that it has become very popular among many web hosts so even if you decide to move to another host in the future you won't have to learn a whole new piece of software to manage your hosting (unless of course, your new host doesn't support cPanel).
What Does CPanel Look Like?
cPanel has a lot of options! But don't worry, it is really easy to use. Here is a picture of most of the options available in case you have never seen what cPanel looks like (some of these options differ from host to host but all the basics will be the same).
14. One-Click Installs
A good web host will allow you to quickly and easily install the software you need to build and manage your website. With one-click installs, you will be able to install software such as WordPress and WooCommerce, two of the most popular open-source website applications around today.
One-Click installs usually go hand-in-hand with cPanel so if you choose a cPanel host you should be good to go!
15. Privacy Protection
When you register your domain name, ICANN, the company that is in charge of registering and managing domain names, will need the contact information for the owner of that domain.
This information is publicly available for anyone to look up using WHOIS.
Many web hosting providers will provide privacy protection for free while others will charge you a small fee for this service.
Unfortunately, if you register your domain with your normal email address, you could get spammed by people promoting their products and services.
You can, however, work around this by setting up a separate Gmail account specifically for this purpose (once your domain name has been successfully registered, you can change your contact information within your hosting control panel so that your personal email address and private information aren't publically available for anyone to see).
Conclusion
There is a lot to consider when choosing a web hosting provider. This is especially true when you want to lock in a low monthly web hosting rate by choosing and paying for a multi-year contract.
But don't let all the options overwhelm you! If you are with a good host, you won't need to think about your hosting once it is set up.
But, if you have any questions, drop them in the comments section below and I'll do my best to help you out!