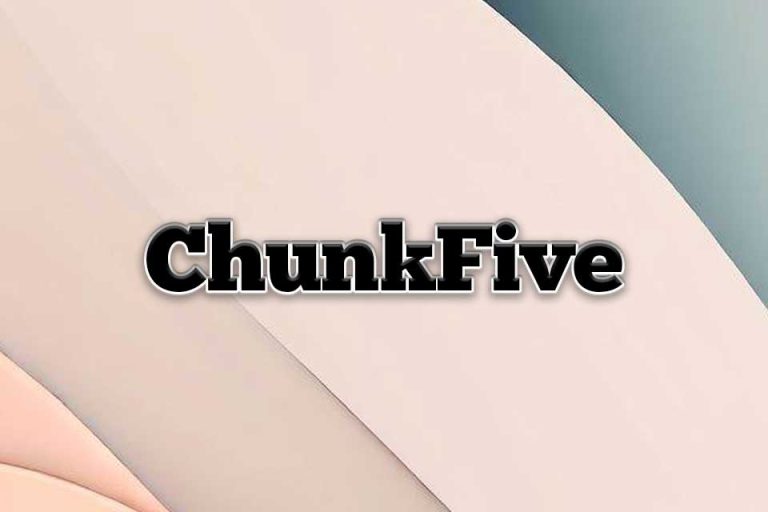 This article may contain affiliate links which means we might earn a small commission if you decide to make a purchase through them (at no extra cost to you). Thank you for your support!
In my last article, we took a look at some of the chunkiest chunky fonts in the Google Fonts Library. And if you are a Google Fonts fan like me then you may like looking for Google font alternatives to some of the most popular fonts out there. One such font is ChunkFive, a bold, rugged chunky font with a distinctive look that makes it an incredibly popular font choice for many.
In this article, we are going to take a look at the ChunkFive font along with some great font alternatives that you will find in the Google Fonts library. So if you are looking for a Google Font alternative to Chunkfive, you have come to the right place!
About The ChunkFive Font
ChunkFive, also simply known as Chunk, was designed in the mid-2000s and is described as an ultra-bold slab serif font with fat block lettering that is refined and elegant making it perfect for contemporary use.
Designer: The League of Moveable Type (Meredith Mandel)
Font Type: Slab Serif
Description: Ultra Bold Display Font
Font Styles: Regular
What Does ChunkFive Look Like?
ChunkFive is a bold display-style font that has a strong impact. It has thick and sturdy letters with straight edges and prominent serifs. Here are examples of ChunkFive's uppercase, lowercase, paragraph text, and numbers: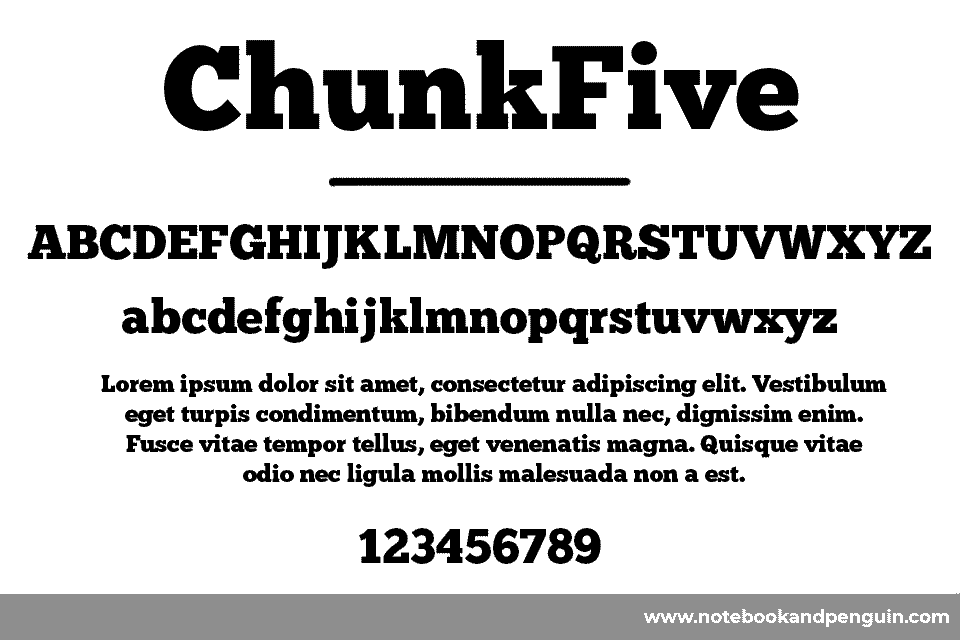 Is ChunkFive A Free Font?
Yes, it is! You can download ChunkFive from the designer's website directly free of charge. Here is the ChunkFive download link (if you are on a desktop, the download link is on the bottom right-hand side of the page).
What Font Licence Is ChunkFive?
ChunkFive is licensed under the Open Font Licence (OFL) so it is an open-source font. This means that you are allowed to download and install the font for free and use it for both personal and commercial use.
The font designer, The League of Moveable Type, explains it like this:
There's a license in the download so you can read all the legal speak, but essentially the only restrictions are that you can't say you made it if you didn't, and you can't sell either the fonts themselves or access to them.

And…

You can sell stuff that uses the fonts and include these fonts in stuff you sell — as long as you aren't selling the fonts themselves, or selling access to them.

The League of Moveable Type
The Best Google Fonts Similar To ChunkFive (See Comparison Image Below)
And now, let's move on to some Google Font alternatives to ChunkFive! See the diagram down below comparing all four fonts…
1. Bevan
Bevan is a bold slab serif font that looks quite similar to ChunkFive. It does however have a slightly thicker look and you will see from the example below that the letters are also slightly wider than ChunkFive's.
2. Ultra
Ultra is described as an ultra-bold slab typeface that is easy to read. It also has letters that are thicker than ChunkFive and you can see from the example below that they are quite a lot wider taking up more space. The letters are also a little less tall than ChunkFive.
3. Alpha Slab One
Alpha Slab One is a less stylized version of ChunkFive. From the example below you can see that it has more of a modern contemporary feel to it with serifs that are more plain. You can see this clearly in the "Q" letter in the example below.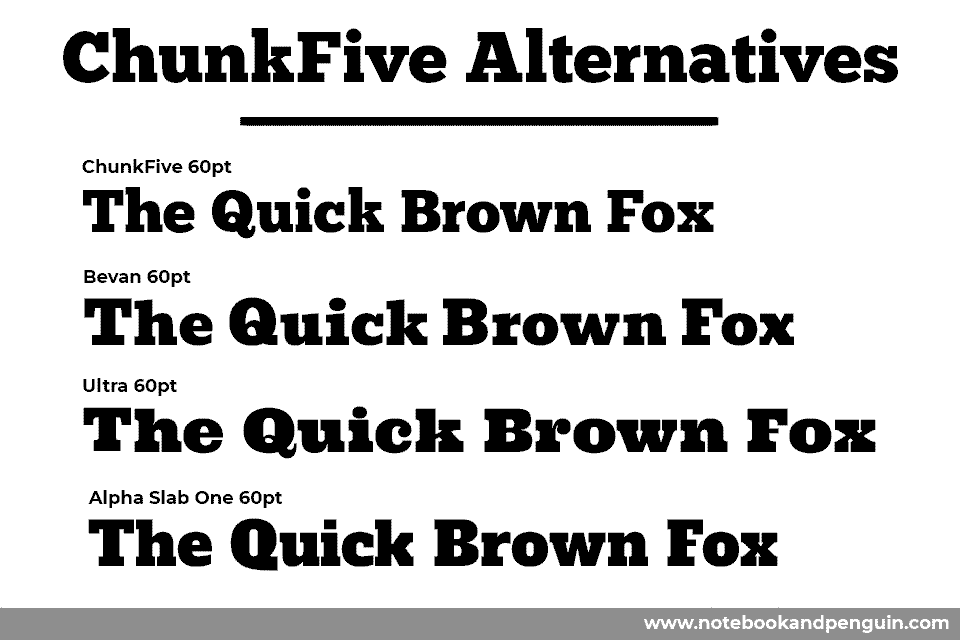 If you are new to Google Fonts, then check out our detailed Google Fonts FAQs where we answer some of the most commonly asked questions about Google Fonts including whether they are free, how you can download them, and how to install them.
Conclusion
Bevdon, Ultra, and Alpha Slab One are gorgeous Google Fonts that look very similar to ChunkFive and are great alternatives if you would prefer to use a Google Font instead of the original font. And don't forget to check out our article on Google Fat Face Fonts if you would like some more ideas for bold, elegant, and eye-catching fonts!