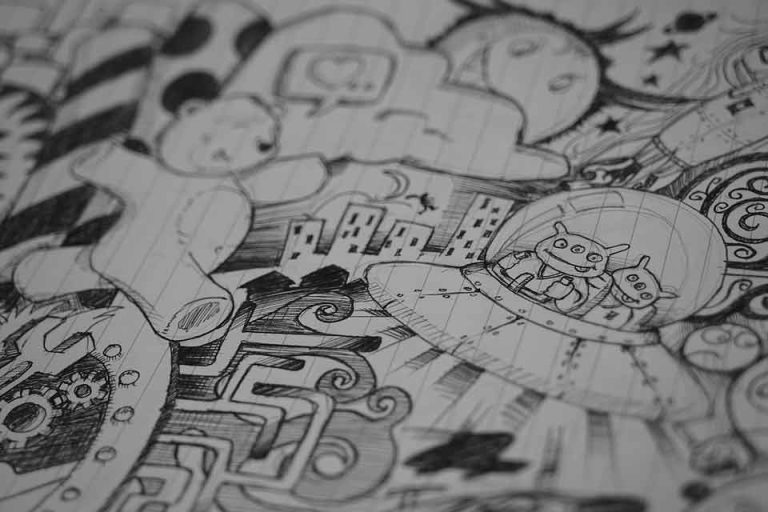 This article may contain affiliate links which means we might earn a small commission if you decide to make a purchase through them (at no extra cost to you). Thank you for your support!
In today's quick article, we are going to take a look at a few of the sketch fonts that you can find in the Google Fonts library. These fonts are a great option for you if you are tired of the same old fonts and you are looking for something a little more unique and authentic.
Google Sketch fonts have an organic feel to them that can be used in so many different ways. They work really well for art and craft businesses where sketch fonts can add to the handmade, artistic, and personal feel to the products and services they sell.
Cafes, restaurants, and bakeries can also take advantage of these wonderfully unique sketch fonts by using them in their menus, signage, or packaging creating a warm, relaxed, and friendly vibe.
Likewise, any products or services that are geared toward children can create a playful and lighthearted aesthetic that resonates well with kids and their parents. Likewise, sketch fonts can be used for any handmade crafts, artwork, or DIY projects that need a personal feel with an extra touch of homemade charm!
And remember, that these fonts can also be used in Google Docs!
Let's jump right in and take a look at a couple of the Google Sketch fonts available for you to use.
If you are new to Google Fonts, then check out our detailed Google Fonts Guide!
It includes everything you need to know about what Google Fonts are, whether they are free to use, and how to download them.
Best Google Sketch Fonts
Cabin Sketch
The Google Cabin Sketch font is probably one of the most popular sketch fonts on the Google Fonts Library. It has a wonderful organic feel to it with its irregular letter shapes creating a feeling of spontaneity and creativity.
Cabin Sketch comes in two styles, Cabin Sketch Regular, and Cabin Sketch Bold. I really like the look of Cabin Sketch Bold and its chunkier letters!
Cabin Sketch Regular
Cabin Sketch Regular is a thin sketch font that could work equally well as a heading font or a paragraph font. Use it sparingly though so it doesn't become distracting!

Cabin Sketch Bold
Cabin Sketch Bold is a lot bolder and a lot chunkier than its regular counterpart. It has more of an impactful look to it and is a great option for posters, headlines, or anywhere you need your font to stand out.

Fredricka the Great
Fredricka the Great is another very popular Google sketch font that you should definitely consider if you are looking for a free sketch font. Its wonderful serif fonts have a more formal feel to them than the Cabin Sketch font while still taking advantage of the organic hand-drawn feel of sketch fonts.

Londrina Sketch
Londrina Sketch is a fun and quirky font that adds a playful touch to any design. It has a doodle-like appearance with uneven letters that work well if you need an easy-to-read sketch font. Londrina Sketch is a great font to use if you are creating children's color pages or coloring books!

If you like outline fonts then don't forget to check out our article with more than 30 different outline fonts that you can use in your designs!
Rubik Marker Hatch
Rubik Marker brings a unique and bold aesthetic to sketch fonts. Its bold letters look like they have been created with a marker giving it a strong presence that is very eye-catching. Rubik Marker is a great option for posters and bold headlines where you want to add emphasis to your text.

Miltonian
Miltonian is a fun doodle-like font that looks like it has been hand-drawn or sketched into a journal or notebook. It adds a quirky aesthetic to any design that wants to create a sense of playfulness.

Love Ya Like A Sister
Love Ya Like A Sister is a charming handwritten font that adds warmth and playfulness to any design. Its casual and fun design has a friendly feel to it and it can work well as both a heading font or even paragraph font if needed. It is great for designs where you want to add a personal touch to the typography.

Conclusion
There you have it! These are the few Google Sketch fonts that you can use for free on your website or in your designs or personal projects! So if you are wanting to find a font that has personality, quirkiness, and an organic handmade feel, you can't go wrong by experimenting with these!
And if you are looking for more fun Google Fonts then don't check out our round-up of the best fun, quirky, and cute Google Fonts!