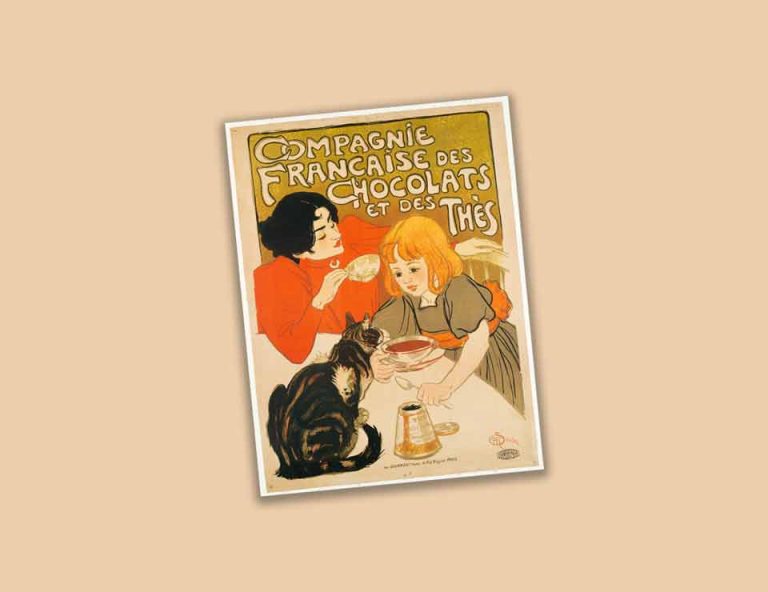 This article may contain affiliate links which means we might earn a small commission if you decide to make a purchase through them (at no extra cost to you). Thank you for your support!
Have you ever worked on a design that needs a little something extra? Or perhaps you need to create a unique look and feel to make your brand or website design stand out. This is where outline fonts come to the rescue! These are not plain ordinary fonts, but rather they are fonts that add interest and dimension to text that you can use to your advantage to catch your audience's attention.
In this article, we are going to take a look at some of the awesome outline Google fonts that you can find in the Google Fonts Library.
But before we begin…
Benefits Of Using Outline Fonts
Before we begin taking a look at some of the great outline Google Fonts, let's first take a look at why you should use them in the first place. Outline fonts, in particular, offer a number of benefits that can't be ignored if you are wanting to create a design that stands out!
Eye-Catching
Outline fonts have a very distinct visual appeal that sets them apart from other fonts. Their hollow appearance catches attention and helps them to stand out from the crowd. They can create a striking and memorable impression so are great options if you are designing a logo, poster, or headline where you want to draw in your viewer's gaze.
Versatile
Outline fonts are versatile! They can be easily customized to suit almost any type of design or aesthetic so whether you want a sleek and modern look or more of a vintage retro vibe, you are sure to find a font that suits you. This is especially true if you play with color and combine them with other font styles to create unique designs.
Readability
Outline fonts are generally easy to read. They have distinct boundaries and their hollow appearance creates well-defined letters that make them easy to read. This makes them a great choice for headlines, signage, posters, and digital design where readability is important.
Print and Digital
Outline fonts work really well in both print and digital mediums. In both mediums, the outline letters generally keep their crispness and sharpness and they maintain their visual impact no matter where they are printed or are displayed on a screen. And the best part is that they remain legible no matter what screen size your audience is accessing your website or app from (of course there are exceptions, so don't forget to check the fonts you choose on multiple devices before committing to them!).
Complements Other Design Elements
Outline fonts are great at creating an eye-catching design without overpowering or competing with other elements within a design. The open, outlined letters of outline fonts work well with illustrations, graphics, and images creating a good blend between typography and the other visual elements.
Branding
Fonts and typography play an incredibly important role in shaping a brand's identity and outline fonts give you the opportunity to establish a distinct and recognizable visual identity. By using unique outline fonts in your logo or tagline you can create a memorable and instantly recognizable brand. What's not to like!
Outline Google Font Ideas
And now for the good part! Here is a collection of the coolest outline Google fonts that you will find in the Google Fonts library. I have also added a section below with shadow fonts and variations of the traditional outline fonts so that you have lots of ideas to work with. Enjoy!
If you are new to Google Fonts, then don't forget to check out our Google Fonts FAQs!
Tourney
Tourney is a clean outline Google Font that is bold and eye-catching! You will often see this type of outlined hollow font being used in sports-inspired designs that need to create a sense of energy and excitement.

Shizuru
Shizuru is a fun outline Google font that has a unique and quirky look and feel! Its uneven letters and messy appearance is a great option for designs targeting a younger audience or for anywhere where you want to create a more casual organic vibe.

Ewert
Ewart is an outline Google Font that is brimming with personality! Its Western-inspired design is eye-catching and bold and it works incredibly well in any design where you want to bring a sense of nostalgia or the Old West to your designs!

If you are looking for more Western-inspired fonts, then don't forget to check out our Western Google Font ideas!
Miltonian
Miltonian is an outline Google Font that is quirky and fun. Just like Londrina, it has a hand-drawn style that is eye-catching and unique.

Hanalei
Hanalei is a very unique hollow font that looks like the letters have been formed by pieces of bamboo! In the right design, this font can create the perfect visual identity for a brand.

Geostar
Geostar takes inspiration from a futuristic and geometric aesthetic. It has angular letters that have a modern feel to them.

Get more futuristic Google font ideas here!
Kranky
Kranky is a quirky outline Google Font that has a similar idea to Geostar except that its letters are much more playful and uneven. This font is great for whimsical designs that don't take themselves too seriously!
Ribeye Marrow
Ribeye Marrow is a beautiful handwritten outline font that is more rounded than Kranky and Geostyle. It has more of a warm, playful, and innocent vibe to it than the two previous fonts that look similar.
Kumar One Outline
Kumar One Outline is a unique hollow font that has an interesting look to it. I wouldn't say that it is the easiest font to read but in the right design, it could be used to catch your audience's attention.

Train One
Train One brings an interesting twist to the normal outline Google fonts! Each letter is open-ended adding a sense of interest and uniqueness to each letter.

Bungee Outline
Bungee Outline belongs to the Bungee family of fonts that has 6 different fonts in total (Bungee Shade is featured in the shadow font section below).
Bungee Outline is a bold outline font that has a fresh and contemporary look and feel.
Blaka Hollow
Blaka Hollow is an outline Google Font that is bold and in your face! Its hollow letters don't even look that hollow because of its very dark outer letter strokes. It has a gothic feel to it that would work really well on posters or anywhere else where you need your font to stand out!
Looking for more Gothic fonts? Check out my article on Old English, Gothic and Black Letter Google font ideas!
Tilt Prism
If you are looking for something a little different then the Tilt Prism font could be just what you need! This unusual font gives each letter a unique three-dimensional effect that really stands out.

Big Shoulders Inline Display
Believe it or not, Big Shoulders Inline Display is also an outline Google Font! Its very narrow letters make it appear less hollow, especially with the added inline detail which makes it appear less like an outline font.

Monoton
Monoton is another font that doesn't look like the traditional outline font. Just like Tilt Prism and the Big Shoulders Inline Display font, it has a line that runs through the center of each letter which makes it appear less hollow. It is very bold and it almost has an old Hollywood feel to it.

Outline Shadow Fonts
By adding shadows to your outline fonts you can give them an extra dimension of boldness and depth!
Bungee Shade
Bungee Shade is part of the Bungee font family which we mentioned above. Its bold shadows really make the outline text stand out!
Jacques Francois Shadow
Jacques Francois is a gorgeous outline serif font that has a classic look and feel and its shadowed appearance gives this timeless font an added dimension of depth.
Rampart One
Rampart One is another outline Google Font that is also a shadow font. This hollow font takes its inspiration from classic signage and it has a vintage feel to it.
If you are looking for more retro fonts, then check out our collection of over 30 retro and vintage Google font ideas.
Outlined Script Fonts
Just because you would like to use an online font, doesn't mean that you can't still use hollow script fonts!
Neonderthaw
Neonerthaw combines the classic script font with an outline font resulting in a beautiful script font that has more of a romantic feminine feel to it!
Akronim
Akronim is a stylish outline Google Font that can add a touch of elegance to your designs. Each letter is not completely hollow with extra lines being used for added depth and interest.
For more script fonts, check out these articles:
25 Cursive Google Fonts: Discover the Beauty of Cursive Handwriting Fonts
30+ Gorgeous Google Fonts That Look Like Signatures
Londrina Font Family
Londrina is a family of fonts that brings a hand-drawn charm to your designs. These fonts have a warmth and authenticity to them that is very attractive in the right designs. Besides Londrina Solid which is a completely solid font, there are three outline Google Fonts in the collection.
Londrina Outline
Londrina Outline is a classic hollow Google font that has a whimsical hand-drawn feel to it. It is more of a delicate outline font that has an organic feel to it.

Londrina Shadow
Londrina Shadow expands on Londrina Outline by adding a shadow effect to the letters giving them a sense of depth.
Londrina Sketch
Londrina Sketch is an outline Google Font that embraces imperfection. Its hand-drawn letters have a sense of spontaneity to them giving them an artistic and creative look and feel.

Click here for more Google Sketch font ideas!
Rubik Font Family
The Rubik font family is a versatile and modern collection of fonts that consists of 21 fonts! Each font has an interesting design and, with a wide range of options, you should definitely check them out! Here are the outline fonts that you will find in the family:
Rubik Vinyl
Rubik Vinyl is a bold hollow font with a distressed look and dare I say a retro vibe? By adding a unique blend of old and new, Rubik Vinyl is unique and eye-catching.

Rubik Iso
Rubik Iso takes geometric design to a whole new level! This font has a unique feel with its uneven lines and messy appearance. I can't decide if it's more of a futuristic font or an 80s-style font. What do you think?
Rubik Puddles
Rubik Puddles is a fun hollow Google font that I think would work well for any design where you want to target younger kids. It is playful with a touch of whimsical charm that I think could be great for kids' books and headlines.
If you are looking for more font ideas that kids will love then check out our collection of Cool Google Fonts For Teachers And Kid-Friendly Brands!
Rubik Burned
Rubik Burned is an edgy font that has a burnt and charred appearance which gives it a grungy vibe. It has a bit of a raw and rebellious energy to it that I think could work really well in the right design.

Rubik Maze
While Rubik Maze isn't strictly an outline Google font but it is one that I really like so I decided to include it here! Each letter is made out of a collection of mazes which is really interesting and eye-catching!

Want a closer look at what each letter looks like? Here you go! Cool right?

Outline Google Font Variations
There are a few more fonts that I wanted to include here that add an interesting dimension to the standard outline and shadow Google Fonts. These are fonts that are unique and you could consider using them if you can't find a free outline font that you really like.
Vast Shadow
Vast Shadow is not strictly an outline font but the way its shadow is used, it almost looks like the shadow is creating an outline of the letters. I think it deserves a mention here because I think it could work as a great alternative to the traditional outline font.
Zila Slab Highlight
Zila Slab Highlight takes the idea of outline fonts and simply envelopes the entire font in a background that resembles highlighted text. Its strong design adds emphasis and drama to the text and it is a great choice for any words that you want to stand out.
Faster One
Faster One is more of a shadow font that can also work well in the right design. This font's slanted and angular letters give it a sense of movement, speed, and energy making it a great choice for sports-related designs.
Monofett
If you are looking for an outline font that is extra bold then Monofett could be perfect! Monofett ensures that each word you use stands out in such a way that it simply cannot be ignored!

Conclusion
Outline fonts give you a unique way to enhance your typography. With their eye-catching hollow appearance and versatile design options, you are sure to find a font that suits you if you are designing your logo, website, or even just a poster. And remember, that these fonts can be used in Google Docs as well!