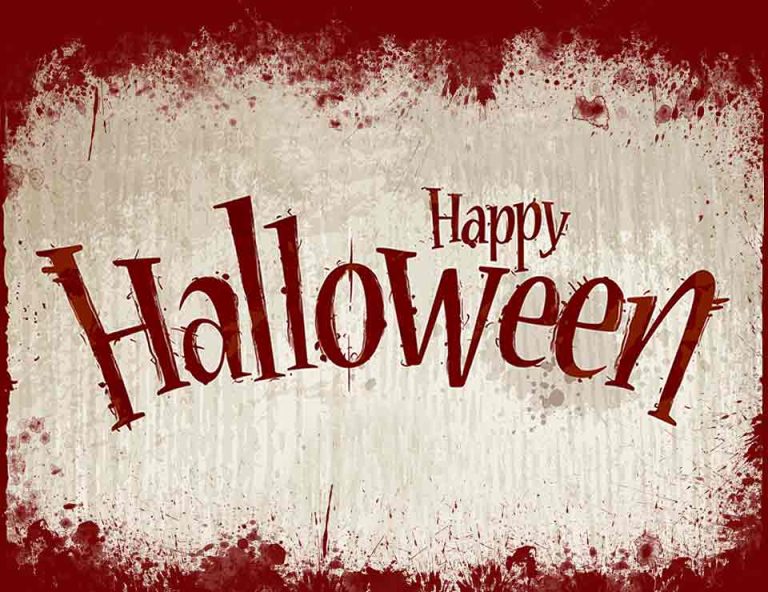 This article may contain affiliate links which means we might earn a small commission if you decide to make a purchase through them (at no extra cost to you). Thank you for your support!
If you are a small business owner or designer, you undoubtedly want to take advantage of the seasonal trends that come and go throughout the year. Halloween is one such holiday that offers you a thrilling opportunity to engage with your audience in a uniquely spooky way! You can infuse your brand with the spirit of Halloween by creating Halloween promotional content and materials that are almost guaranteed to capture the attention of your clients. And what better way to do that than with scary Google Fonts!
Using fonts with a scary aesthetic is a great way to leverage the fun and excitement that comes with Halloween! Creepy fonts are not only attention-grabbing, but they are also memorable and can create a sense of anticipation for this spooky holiday! From an eerie poster to a spine-chilling social media post, you can't go wrong by taping into the thrill of the season.
But before we jump in and look at some of the awesomely creepy and spooky fonts in the Google Fonts library, let's look at a few places where you could include these scary fonts over Halloween.
Where Can You Use Scary Google Fonts?
There are many Halloween-themed designs and promotional materials that you can create over the Halloween period to engage with your audience. Here are some ideas to get you started!
Spooky Social Media Graphics: Create Halloween-infused social media posts that capture the Halloween spirit by using scary Google fonts for captions, illustrations, or photos. Encourage your audience to engage with you through Halloween-themed contests or quizzes.
Wicked Flyers And Posters: You can design eye-catching flyers and posters that feature eerie imagery, dark color schemes, and of course, spooky fonts. Flyers and posters are a great way to promote special offers on products or services and special Halloween events.
Eerie Website Banners: Get your website into the spirit of Halloween by using Halloween-themed visuals such as bats, witches, pumpkins, or ghosts! Pair them with spook fonts to create a bewitching atmosphere that encourages your visitors to explore your Halloween offers.
Ghastly Email Campaigns: Send out Halloween-themed email newsletters with a scary aesthetic to engage with your audience over Halloween. Use spooky fonts to promote discounts, offers, or exclusive Halloween-themed products or services.
Terrifying Window Displays: If you have a physical store or office, you can catch attention by using scary fonts to create Halloween-themed window displays. Don't forget to include a healthy dose of cobwebs and eery lighting for added effect!
Sinister Product Packaging: Give your products a Halloween makeover by designing special edition Halloween packaging. Use spook fonts and illustrations to make your products stand out.
Terrifying Event Invitations: If you are hosting a Halloween event, then including scary fonts in the invitation designs is a no-brainer!
If you are new to Google Fonts, then don't forget to check out our Google Fonts FAQs!
Scary Google Font Ideas
Choosing the right fonts to create a spooky aesthetic in your Halloween designs is essential if you want to differentiate yourself from your competition over the Halloween period! And because these fonts can instantly convey an eerie ambiance and evoke feelings of horror, fear, and excitement associated with Halloween you simply can't go wrong!
But, without further ado, let's take a look at some of the scary Google fonts you can use in your designs!
Freckle Face
Freckle Face is a creepy Google font that captures the essence of Halloween with its mischievous Halloween vibe. Its irregular letters and quirky details add a touch of spooky charm to your designs.

Creepster
Creepster is a scary Google font that truly embodies all things spooky and Halloween! It has a creepy hand-drawn style with letters that add a touch of spookiness and horror to your designs.

Nosifer
Nosifer is a bold Halloween font that is eye-catching and dramatic. Its letters look like they are dripping which gives the font an unsettling feel which feels like the font is almost symbolizing the dark side behind something that is otherwise neat and professional.

Butcherman
Butcherman is a creepy Google font that embodies the essence of old-style horror movies such as Dracula or Frankenstein! Its uneven letters and scary horror aesthetic is perfect for titles, posters, or anywhere where you need to catch your audience's attention.

Jolly Lodger
Jolly Lodger is a spooky font that combines a playful, vintage aesthetic with a spooky twist. Its uneven letters give it an eery feel especially when combined with other Halloween imagery.

Eater
Eater is a horror Google font that embodies everything Halloween! Its thorny and sharp edges create an eery aesthetic that simply can't be ignored!

Flavors
Flavors is a spooky Google font that draws a thin line between cute and terrifyingly scary! It has an unsettling vibe making it an ideal choice for any design where you want to create a chilling and scary Halloween aesthetic.

Rubik Marker
Rubik Marker is a spooky font that has a hand-drawn aesthetic that looks like frantic marker strokes. It is less messy than some of the other Halloween Google fonts featured here but it still has an unnerving feeling nonetheless.

Rubik Wet Paint
Rubik Wet Paint is a creepy Google font that looks like it has been made of freshly dripped paint resulting in a chilling effect. The letters look like they are dripping which gives them a distorted and nightmarish quality.
Rubik Beastly
Rubik Beastly is a scary Google font that embodies the untamed and wild side of horror and fear. Its spiky and jagged edges give this Halloween font an otherworldy feel making it the perfect horror font for posters, flyers, or anything that needs a scary aesthetic.

Piedra
Piedra has a rough, weathered texture that adds a feeling of mystery to designs. It is a great option for occult-themed promotions where you want to tap into a feeling of magic and enchantment.

Lacquer
Lacquer is a creepy Google font that looks like it has been written by an invisible ghostly hand! Its irregular dripping letters give it even more of an eery and unsettling feel.

Barriecito
Barriecito is a font that reminds me of magazine clippings in ransom notes! Its uneven letters and style have a spooky feel to them which makes this font a great option for posters and headlines.

Dokdo
Dokdo is a font that channels the spirit of ghostly stories and spooky mysteries. Its uneven and strangely shaped letters give it an otherwordly feel and scary aesthetic that is very unique and eye-catching.

Rubik Glitch
Rubik Glitch is a scary font that embraces the digital realm of horror and glitch art. Its distorted and fragmented letter typography evokes a sense of technological malfunction and spooky digital disruptions. It is the perfect Halloween font for any design where you want to explore the intersection between technology and horror. Rubik Glitch is also an awesome Futuristic Font option!

Conclusion
By harnessing the power of scary Google Fonts you can give your Halloween-themed designs and promotional materials a boost that feeds into the fun and excitement of Halloween! And don't forget that you can use these fonts in Google Docs as well if you would like to!
I hope that you have enjoyed these Halloween font ideas! And if you love creating promotional materials for the holidays, then don't forget to check out our Christmas Google font ideas!