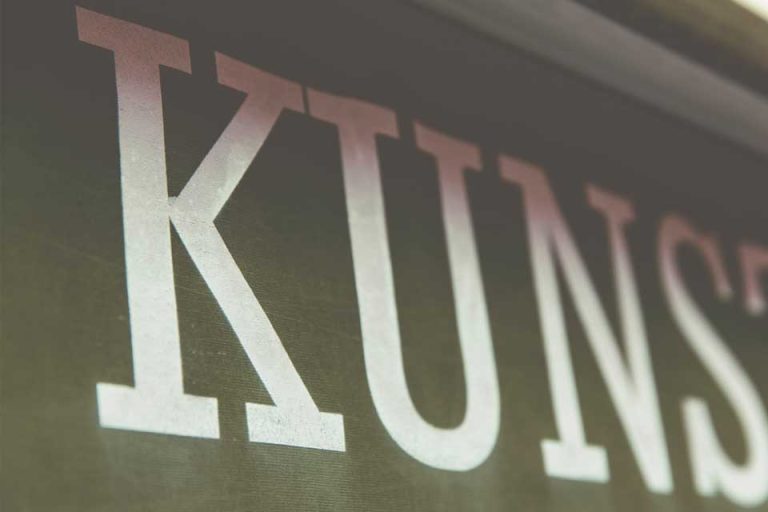 This article may contain affiliate links which means we might earn a small commission if you decide to make a purchase through them (at no extra cost to you). Thank you for your support!
In today's article, we are going to look at the great selection of wide fonts that the Google Fonts library has to offer. No matter what design you are working on there are quite a few wide Google fonts to choose from ranging from elegant and classy all the way through to casual and fun. In this collection, I've tried to give you a good overview of the best wide Google fonts that the library has to offer so that you don't have to wade through the over 1,500 fonts in the library yourself!
So, whether you are choosing fonts for your website, designing your logo, or simply creating promotional material for your small business, you should definitely check out these beautiful wide fonts!
If you are new to Google Fonts, then check out our detailed Google Fonts FAQs!
BhuTuka Expanded One
Bhutuka Expanded is a wide expressive font that has a hand-written appearance. It has wide proportions and its thin font style suits modern, clean, and minimalist designs.

Click here if you would like more Thin Google Font ideas!
BioRhyme Expanded
BioRhyme Expanded is a wide font that also has a modern look to it. It is a great option for headings and titles and can also be used as paragraph text.

Oi
Oi is a wide Google font that is incredibly bold and eye-catching! Its stylized letters have a dynamic appearance and it is a great choice for logos or any designs that need to stand out. Depending on how it is used, it could have a retro vibe that can add an air of nostalgia to your designs.

Click here for more Chunky Google Font ideas!
Press Start 2P
Press Start 2P is another retro-style font that is reminiscent of vintage video games with its pixelated look. Press Start 2P is probably one of the widest fonts in the Google Font Library.

Click here for more Retro Google Font ideas!
Asset
The Asset font is another one of the widest Google fonts and its modern appearance is very popular, especially in designs that focus on wealth, money, and prosperity.
Diplomata
Diplomata is a decorative wide Google font that is also sometimes associated with products and services in the wealth and money industries because of its prestigious look and feel.

Diplomata SC
Diplomata SC is the uppercase cousin of Diplomata. Its expanded letters give the font even more of a wide appearance.
Climate Crisis
Climate Crisis is another wide Google font that is incredibly bold. It works well for posters and headlines although it can sometimes be a little less easy to read so make sure you test its legibility across many devices and media before committing to it.

Nosifer
Nosifer is a wide font that has a quirky and usual look to it. Its unique letters look like they are dripping paint which makes it eye-catching and distinctive. You will sometimes see Nosifer being used in Halloween designs.

Click here for more Halloween Google Font Ideas!
Stalinist One
Stalinist One is a futuristic wide font that has a very commanding appearance. Its unusual letter shapes and edgy design are good options for bold logos and strong branding.
Click here for more Futuristic Google Font Ideas!
Sonsie One
Sonsie One is a bold font that has a casual vibe. It creates a feeling of approachability and friendliness with its round curves and softer appearance. Sonsie One also works well in retro designs.

Geostar Fill
Geostar Fill is a wide font with a geometric design. It has blocky letters that have a futuristic vibe that works well for unique logos and headlines.

Padyakke Expanded One
Padyakke Expanded One is another more elegant wide font that works well in sophisticated and modern designs. It works well for both headlines and paragraph text.

Lexend Wide Google Font
Lexend is an expanded font that is very easy to read and is perfect for any design where you need to make sure that your font is legible and clear. Lexend comes in seven different styles so it is very versatile.

Goblin One
Goblin One is a wide font that has a quirky feel to it. It is bold and easy to read so it is a great option for logos, headlines, and titles.

Notable
Notable is a wide and elegant uppercase sans-serif font that combines a timeless feel with a modern twist. Its wide proportions matched with equally thin sections create a memorable and elegant look that adds a touch of elegance and class to any design.
Gravitas
Gravitas One is a wide and bold serif font that has a strong and stable look.

Syncopate
Syncopate is an unusual font that is very versatile and it strikes a good balance between being modern and easy to read. It comes in two styles, Syncopate Regular and Syncopate Bold and it can work well for both titles and body text.
Syncopate Regular

Syncopate Bold

Rammetto One
Rammetto One is a wide font that has a distinctive and bold look. Its irregular letters and wide proportions give it a unique look that works really well for attention-grabbing headlines and quirky logos.

Holtwood One SC
Holtwood One is a wide font that has a Western feel to it. I also think that it has an old Hollywood vibe. Either way, it is great for headings, logos, signage, and anywhere else where clear, easy to read text is needed.

Ruik Mono One
Rubik Mono One is an expanded font that is clean and sleek. It has bold uppercase letters which feature wide spacing between each word.

Chango
And last but not least we have Chango! Another wide font with bold and curvy letters that are perfect for casual designs where you still want to make a statement.
Conclusion
As you have seen, some of the best wide fonts can be found in the Google Fonts library! And remember, that any of these wide fonts can easily be used in Google Docs as well!
If you need more inspiration then don't forget to check out our collection of Fat Face Google Fonts if you are looking for more big and bold font ideas for your designs!