This article may contain affiliate links which means we might earn a small commission if you decide to make a purchase through them (at no extra cost to you). Thank you for your support!
Both green and pink are colors that remind us of nature and growth! When I think of pink and green color palettes, I immediately think of flowers, roses, and watermelons! Because people often associate these colors with the natural world they can be a great choice for brands who want to convey a sense of sustainability and eco-friendliness to their brand's personality. When green and pink are used together in a color palette they create a sense of vibrancy, vitality, beauty, and even energy depending on the colors you choose.
In this article, we are going to look at a few beautiful pink and green color palettes that you can use for inspiration if you are deciding on colors for your website or brand. Each color palette comes with a color code table that contains a swatch of each color along with hex codes so you can use the colors right away if you like them. And if you would like more color palette ideas check out our library!
Green & Pink Hex Codes And RGB Values
Green and pink are complementary colors. This means that they sit opposite each other on the color wheel and when they are used together they create a vibrant contrast that draws attention and is eye-catching!
Pure green is a very bright and colorful color that is bold and in your face! It isn't often that you will find pure green in a color palette unless it is being used as a very bright accent color or for a brand that has a very young, youthful, vibey audience!
This is what pure green and pink look like:
Green
#00FF00
RGB (0,255,0)
Pink
#FFC0CB
RGB(255,192,203)
Pink And Green Color Palettes
Because pure green is so bright, you will find that most pink and green color palettes will often use darker shades of green along with sage greens and olive greens to create more muted and natural color palettes. Contrast these gorgeous green colors against different shades of pink and you have a winning color combination!
Pink and Sage Green Color Palette
This color palette is a perfect example of how nicely shades of pink mix with different shades of sage green. This calming palette is probably one of my favorites!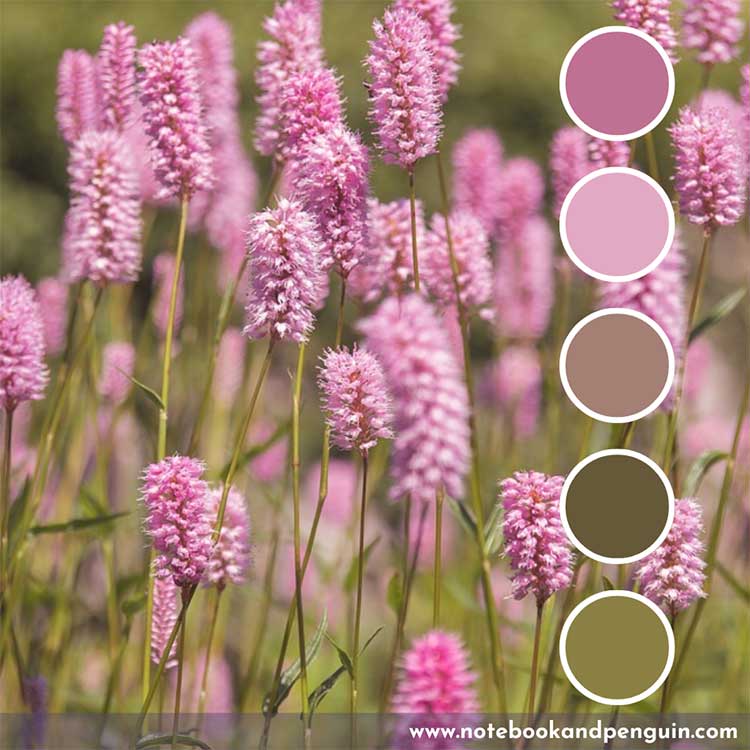 | | | | | |
| --- | --- | --- | --- | --- |
| #BF7193 | #E2A9C3 | #9C9F2E | #665939 | #8B8044 |
Dark Jungle Green And Light Pink
A dark jungle green is used as a base in this beautiful pink and green color palette. The dark green is then contrasted against light pinks and greens to create a harmonious palette that is soothing and relaxing.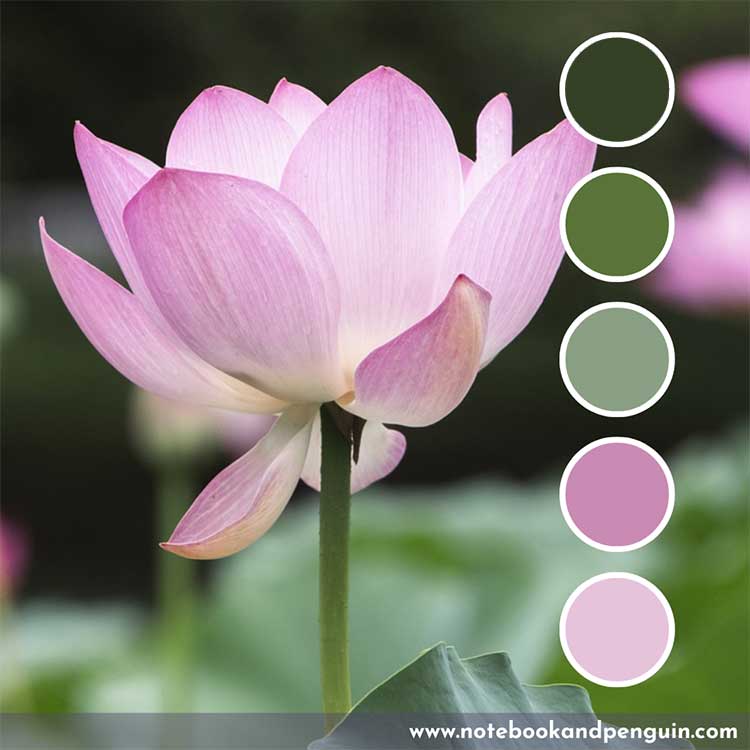 | | | | | |
| --- | --- | --- | --- | --- |
| #344025 | #597439 | #8A9F84 | #C98AB3 | #EDE2D3 |
Lime Green And Pastel Pink Palette
Shades of lime green also work incredibly well with pink! This palette creates a really vibrant and bright contrast of colors with a lime green color acting as an eye-catching accent color.
| | | | | |
| --- | --- | --- | --- | --- |
| #72344D | #9C5774 | #B28082 | #8EA624 | #B5C661 |
Hot Pink And Green Palette
Hot pink works really well when paired with different shades of light pink shades and sage greens. Just like lime green in the palette above, hot pink can work as a vibrant eye-catching accent color in your color palette.
| | | | | |
| --- | --- | --- | --- | --- |
| #CD3D7A | #DD8CAB | #515927 | #828D51 | #B3BE72 |
Pink and Green Gray Color Palette
Pink also works really well with different shades of green-gray colors. Whether you are using the greens as the accent colors or the pinks, you can't go too wrong with this pink and green color combination!
| | | | | |
| --- | --- | --- | --- | --- |
| #BD596C | #DB889E | #E9B3C7 | #5D6C56 | #A5A995 |
Green, Pink, And White Palette
If you are looking for a crisp clean color palette then this one could be for you! Combine pinks with sage green and add a splash of white to create this beautiful palette!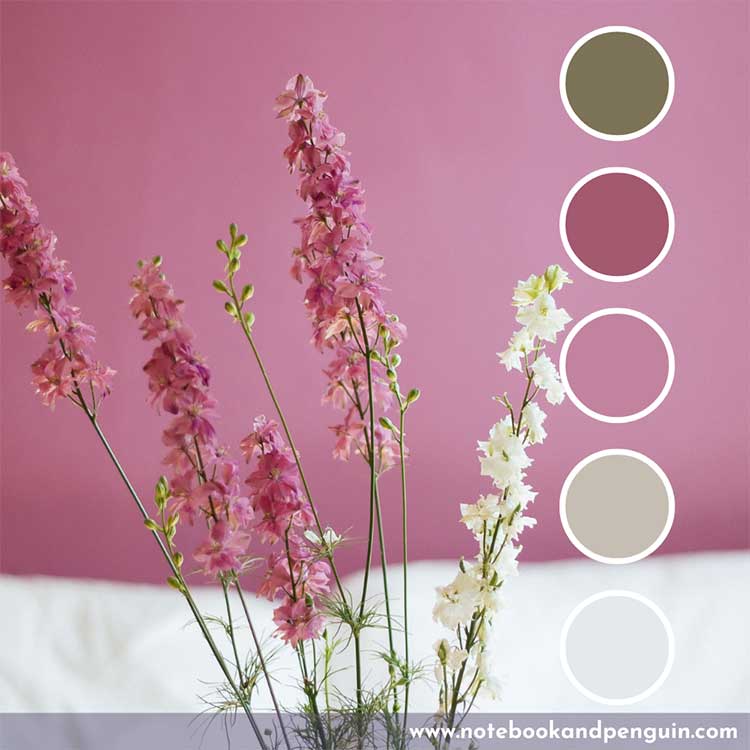 | | | | | |
| --- | --- | --- | --- | --- |
| #7C7357 | #A3596F | #C2839F | #C6BEB3 | #E5E9EC |
Pink, Green, and Yellow Color Palette
Looking for another bright accent color or contrast color? Why not give Yellow a try? Just like lime green, yellow also offers you a bright attention-grabbing color that works really well in a pink and green color palette!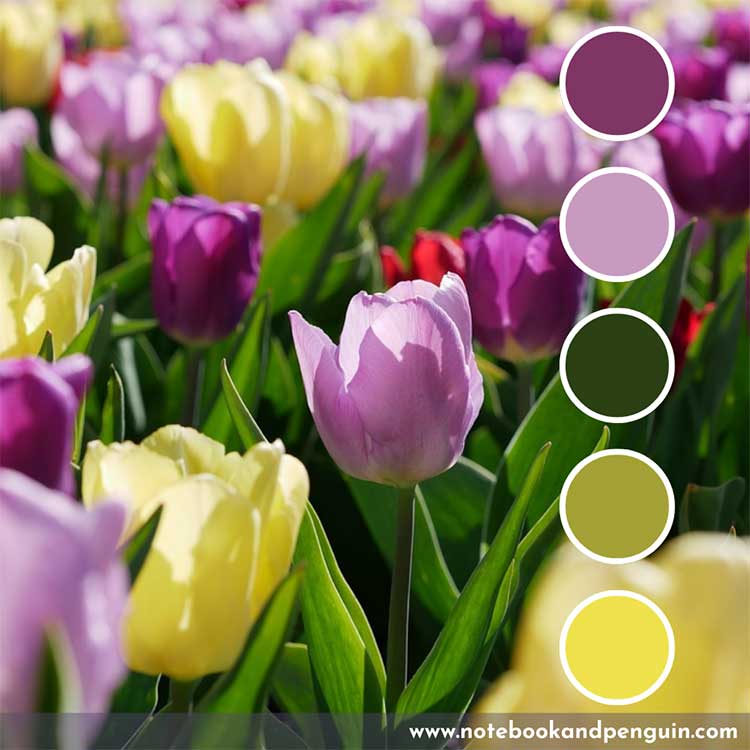 | | | | | |
| --- | --- | --- | --- | --- |
| #7F3664 | #C79BBF | #447503 | #FDE94E | #ECE1A7 |
Pink, Green, And Burnt Orange Palette
If you are looking for a palette that has a very earthy natural vibe then this might be a great option for you! This palette combines a dark burgundy color with burnt orange and army green as its base and then adds a beautiful blush pink color and pastel pink to the mix for a brighter contrast. Don't forget to check out our other orange color palette and burgundy color palette ideas!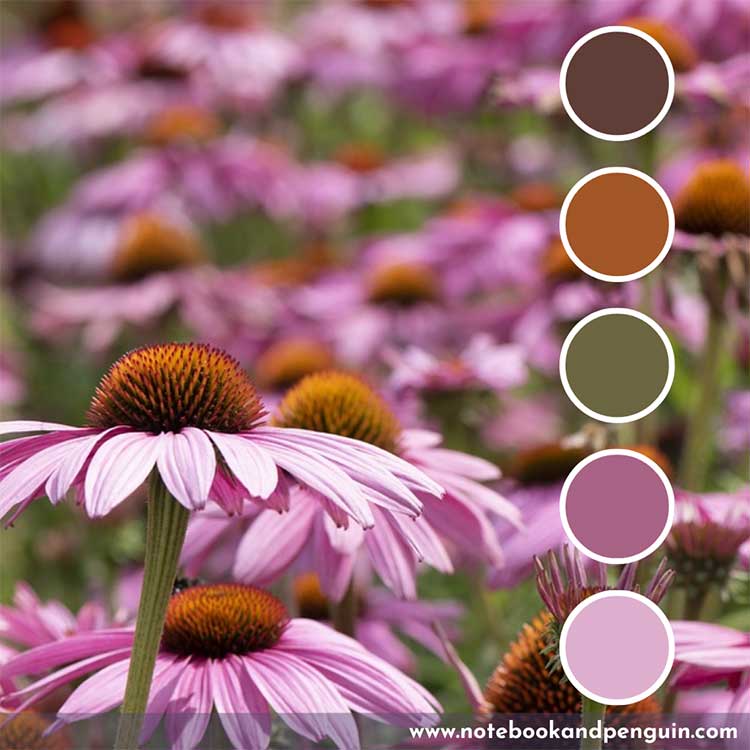 | | | | | |
| --- | --- | --- | --- | --- |
| #5F3E37 | #A25627 | #6C6641 | #A86386 | #DEAFCE |
Conclusion
Pink and green color palettes really are beautiful and they are a great option if you are looking for a natural color palette that still offers a splash of color and warmth. I hope these color palettes have inspired you and helped you come up with ideas for your own palettes! I'd love to know, which is your favorite?