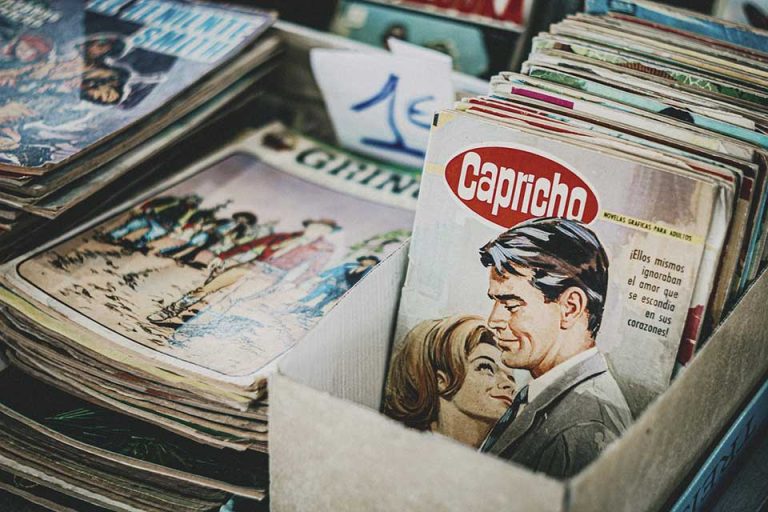 This article may contain affiliate links which means we might earn a small commission if you decide to make a purchase through them (at no extra cost to you). Thank you for your support!
In my previous article, we took a deep dive into thin and skinny fonts that you can find in the Google Fonts library. We looked at different thin font examples and how they could be used to create elegant designs. However, in today's article, we are going to shift gears and turn our attention to a completely different type of typography: fat face fonts!
These bold, eye-catching fat fonts are in stark contrast to their thin and skinny counterparts commanding attention and making a strong visual impact. So if you are looking for fonts that pack a punch then look no further than the big, bold world of fat face fonts!
If you are new to Google Fonts, then check out our detailed Google Fonts Guide!
It includes everything you need to know about what Google Fonts are, whether they are free to use, and how to download them.
What Is A Fat Face Font?
Fat face fonts are fonts that have thick and heavy letters and strokes which give them a bold and visually striking appearance that is easy to read even from a distance. They have wide prominent stoke widths that are sometimes combined with thinner elements to add depth and visual interest to the text.
Because fat face fonts were designed to make a strong visual impact, command attention and attract the viewer's gaze they are an excellent font choice for posters, graphics, logos, packaging, or websites where you need to grab your reader's attention. These big and bold fonts add a sense of power and authority to any design especially when combined with other font styles and types.
Related: Web Safe Fonts: What They Are & How To Use Them
When to Use Fat Face Fonts
Because fat face fonts are so prominent and eye-catching, they are the perfect font choice for any design where you need to make a statement! Let's take a quick look at a few places where fat face fonts work incredibly well.
Posters And Headlines
Posters and headlines are designed to grab attention and convey your message quickly. The fonts you use should therefore be impactful while also conveying your message at a glance. Fat face fonts do this job really well because they are easy to read and understand even from a distance or in busy environments.
Logos And Branding
Branding is all about creating a distinctive and memorable identity for a business or brand and fat face fonts can instantly communicate this message with their bold and commanding presence. They tend to add a sense of strength, authority, and visual prominence to a brand's identity and also they also create feelings of confidence, professionalism, and reliability. When used well in logos, branding, and marketing, these fonts can create a strong association with a brand that helps them to stand out.
Using Fat Face Fonts For Logos
When choosing a fat face font for your logo it is important to think about how easy the font will be to read when used in different sizes across different mediums so that the logo remains recognizable and impactful no matter what context it is used in. It should also blend well with other elements such as icons and taglines.
There are several noteworthy brands that successfully used fat face fonts in their branding and logos to create powerful and memorable branding. Here are a couple of examples:

Editorial And Display
Editorial layouts and designs can use fat face fonts to carefully balance their typography and guide the reader's attention to important information. Print media such as magazines, book covers, newspapers, etc can be used to create impactful headings, chapter titles, and quotes that make the text stand out creating a visual hierarchy in the design.
Related: 5 Different Font Types And Font Styles For Any Design
Fat Google Fonts – Free Fat Face Fonts
And now for the fun part! Let's take a look at some of the awesome fat fonts that are available for free in the Google Fonts library. And if you would like ideas for fonts that are even chunkier than these, check out our Chunky Google Fonts collection!
Abril
Abril is a sophisticated and elegant fat face font that is one of the most popular fat fonts out there. It combines a classic style with modern design elements, making it a great choice for luxury branding and editorial designs.

Poppins Black
Poppins Black is a bold and versatile Google fat face font. that has a clean and contemporary design.
Luckiest Guy
Luckiest Guy is a fun and playful fat face font that has a bold, cartoon-like appearance which is perfect for designs that require a lighthearted and energetic feel.
Titan One
Titan One is a bold and rounded fat face typeface with strong letters. Its round letter shapes have a strong presence making it a great choice for attention-grabbing headlines and poster designs.
Titillium Web
Titillium is a versatile font family with a range of different font weights and styles. In this example, we use the Black 900 font weight which creates a fat font with a clean and modern design.

Barlow
The Barlow font is another font family that comes with a wide variety of different font weights. In this example, we use the Black 900 font weight once again to create a beautiful fat font face.
Shrikhand
Shrikhand is a decorative and bold fat face font with a handwritten italic feel. It brings a touch of playfulness and uniqueness to designs, making it great for packaging, invitations, and creative projects.
Bevan
Bevan is a condensed fat face font with a vintage-inspired look. Its strong and bold letterforms make it a great choice for retro-themed designs, logos, and headlines.
Ceviche
Ceviche is a unique fat font that has a lively and energetic to it. It has a hand-drawn style that has a spontaneous vibe which is perfect for designs that want to convey a sense of fun and creativity.
Racing Sans One
Racing Sans One is a fat face font inspired by vintage racing posters. It has bold letterforms and a dynamic appearance, making it an excellent choice for sports-related designs and display typography.
Paytone One
The Paytone One Google font is a bold and robust fat face font that has a modern feel to it. Its irregular letters add a unique character to the font and it is a great choice for more casual designs.

Limelight
Limelight is a quirky and playful fat face font that was inspired by old-style movie posters. It has exaggerated letters and irregular shapes, making it a unique choice for designs that require a whimsical and artistic touch.
Sonsie
Sonsie is a decorative and flamboyant fat face font with a cursive writing design. It has a vintage feel to it that can be used in retro designs.

Sigmar
Sigmar has a very bold fat font that has a strong presence. With its rounded edges and chunky design, it is a great choice for headlines and branding.
Ultra
Ultra is a bold and impactful fat face font with strong letterforms and high contrast. It commands attention and its dark serif letters are a unique alternative to more traditional fat face fonts.
Alfa Slab One
Alfa Slab One is another sturdy fat font that looks quite similar to the Ultra Google font although with fewer font decorations.
Corben
Corben is a versatile fat face font with a vintage-inspired design. It offers a range of different font weights and styles, making it a great font option for various design applications, including branding, posters, and headlines.

Modak
Modak is a unique and decorative fat face font that features bold and round letterforms that add a distinct flair to designs, making it ideal for creative and artistic projects.
Asset
The Asset Google font is a bold and chunky fat face font with a very distinct appearance and you will often see it being used in designs that promote money or wealth products.

Passion One
Passion One is a bold and expressive fat font with a high-contrast design. It has strong letterforms and a contemporary feel, making it a versatile option for impactful headlines, logos, and branding materials.

Bowlby One
Bowlby One is another fat face typeface with a unique look and feel. It has rounded letterforms with uneven letter sizes and strokes that add an interesting twist to the fat fact font options.

Holtwood One
Holtwood One is a vintage-inspired fat face font with bold letterforms. It has a timeless quality, reminiscent of classic signage and posters, making it suitable for retro-themed designs and headlines.

Gravitas One
Gravitas One is a powerful and impactful fat face typeface that has a decorative and strong feel. Its letters are created both by thick and thin strokes and it has a rounded look to it.

Erica One
Big, fat, round, and bold are all words that can describe the Erica One fat font face! It is a playful and whimsical fat face font with a hand-drawn appearance. It has exaggerated rounded letterforms that have their very own unique personality.
Tip! Keep in mind that these fonts can also be used on Google Docs! So, if you're a Google Docs enthusiast, make sure to unleash your creativity by exploring these fonts and add a touch of excitement and memorability to your documents!
Conclusion
Fat face fonts are bold, dramatic, and impactful, and when used in the right way they can draw your audience's attention to important information like no other fonts! Their prominent letters, thick strokes, and chunky appearance really make them stand out especially when used on posters, logos, and branding. Combine them with color and you have a winning combination!
Need other font ideas? Check out our collections of articles about fonts for more!